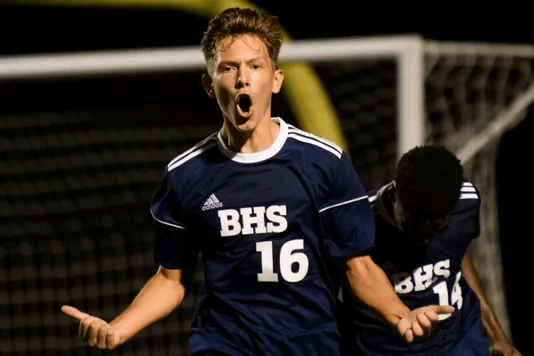 The first 70 minutes of Tuesday's Essex at Burlington high school boys soccer contest played out like typical Metro Division fare: Rugged but technical. Chances few and hard-earned.
Then in a blink, it turned into a classic.
Essex goalie Andrew Seavers' dramatic last-minute equalizer was one-upped by Burlington center back Sam Hogg's brilliant strike in the second overtime as the Seahorses claimed a 2-1 decision over the Hornets under the lights at Buck Hard Field.
"That has to be one of the craziest high school sporting events I've ever been involved in. Certainly the craziest soccer game I've ever seen," Essex coach Jake Orr said. "My kids are bummed to lose, they played pretty hard the entire game. But I think being able to take a step back, you kind of have to appreciate — that was an awesome game."
And two goals worthy of a closer look.