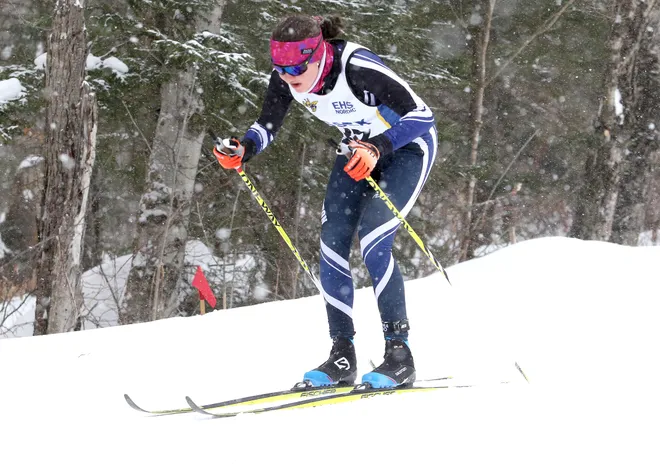 Burlington Free Press
After building a commanding lead following last week's opening day of the Vermont high school Nordic skiing state championships, Burlington did something daring: An athletics administrator had championship shirts printed.
No jinx for the Burlington Seahorses, though. Just more hardware to collect. And new attire to show off.
Behind Gillian Fairfax's second individual title and another team relay victory, the Burlington girls cruised to the Division I championship during Tuesday's classic races at Rikert Nordic Center in Ripton.
Two years after claiming the program's first title, the BHS girls now own a three-peat. Head coach Kirsten Berggren and Jeff Hayes, the athletics coordinator at BHS, surprised the six-member girls team with championship shirts — "2021-22-23 BHS Nordic State Champs" — during the post-meet celebration.