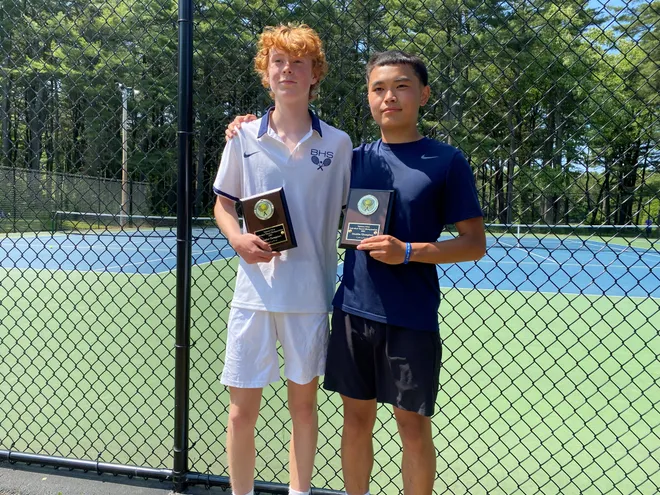 Paired as doubles team in 2021, Nguyen and Morton quickly developed chemistry.
"We instantly clicked. It's been nothing but success," Morton said.
The top-seeded Seahorses raced into Saturday's semifinals before finding themselves against the brink of elimination. Stowe's Woody Reichelt and JP Marhefka dropped a 6-0 opening set in the morning's semifinals. Nguyen and Morton responded with a 6-1 edge in the second set before prevailing in a matchbreak.
"We knew we couldn't do that again," Morton said of falling behind.
In the finals match, Nguyen and Morton took command, 6-3, in the first set. Then fell behind 3-5 in the second. Breaking St. Johnsbury's serve in the ninth game gave BHS momentum to close out the title.
"It feels great to add more banners to our school," Nguyen said.